The weather is turning colder so my mind is in Fall mode now. I don't like it! I want warmer weather for just a little bit longer. So unless we are moving to a tropical locale any time soon, I'm just going to deal with it. Don't get me wrong, I love Fall. It's actually my favorite season just as long the weather cooperates. No snow in October, please! But I love sweaters, boots, jeans, and the leaves changing. So here's a few things I'm embracing and loving with the changing of the seasons. And one thing that I just love because it's awesome!
1.  Petzel Headlamp
Now that it's super dark in the morning and turning darker earlier, I'm having to rely on headlamps and blinky/reflective lights to be more visible while running. Not really fashion forward pieces but they get the job done. I feel like I'm more visible to cars and I can see a little bit more. Even though my area is well lit with street lights, the extra light helps me navigate over tricky cobblestone bricks a little better.  I may have to add to my arsenal of reflective gear since I spotted this cute reflective broach (Who says broach? I feel like an old lady saying that word) from lululemon recently.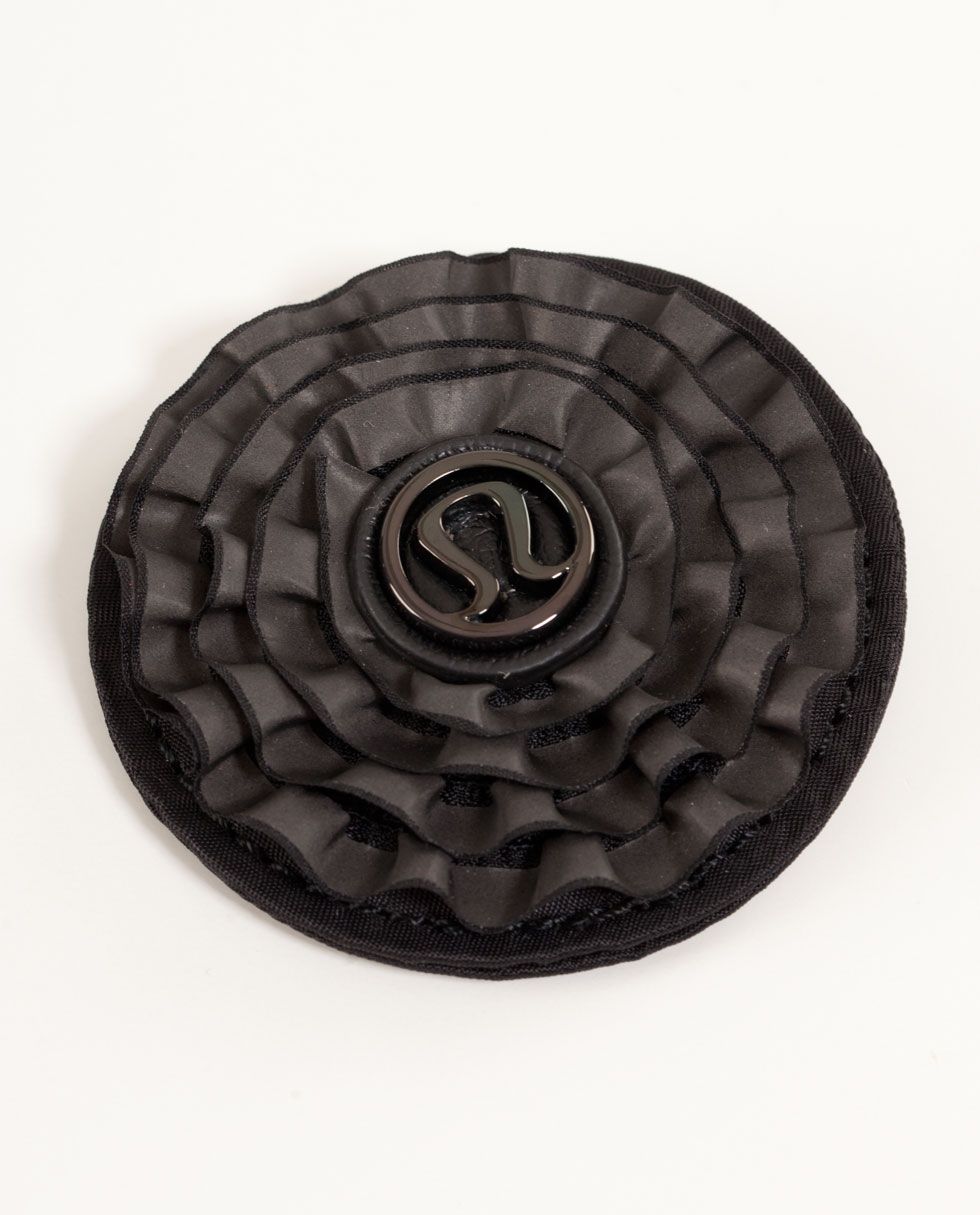 It's cute, girly and functional! Love it!
2. Pumpkin EVERYTHING!
Pumpkin Spiced Lattes are back! I faithfully got my first fix of a PSL from Starbucks the day after Labor Day. It was just as delicious as ever! I've been using constraint and only limiting myself to one a week. I've tried to replicate it at home but nothing comes close. There must be crack in there since it's so addicting! 😉 In addition to my PSL, I've been pinning like crazy all things pumpkin. Nothing says Fall like pumpkin! I'm planning on making these pancakes this weekend.
3. Trader Joe's! I've loved Joe's for years but last Friday we had a store open in our area. Gone are the 2 hour + round trips to the nearest one so we could stock up on our favorites. I braved the madness last Friday night on opening day. This was what the line looked like at 8:30 p.m.with more people behind me.
I conveniently picked the line that was through the wine section so I got to browse for 25 minutes at all the good stuff. 😉 It was crazy busy but the employees were so nice and still smiling after what I'm sure was an exhausting day. While I was cruising the aisles, I had to remind myself that I didn't need to grab multiple items to stock up. It's just down the street now so I can go all the time! Yippee!
4. Butt Kicking at home workouts! I love these workouts because I just put all my favorite exercises together and just go. I don't have to get in the car and I can wear whatever.
With this "Butt Kicker" workout, each move is done for 50 seconds followed by 10 seconds of rest. Complete each round 2-3 times. As with any workout, make sure you do at least a 5-10 minute warm up of easy movement before tackling the moves. Then get ready to have your butt kicked! 😉
Question of the Day
What are you loving right now?