Hi Friends!
If you follow me on Instagram you already saw this.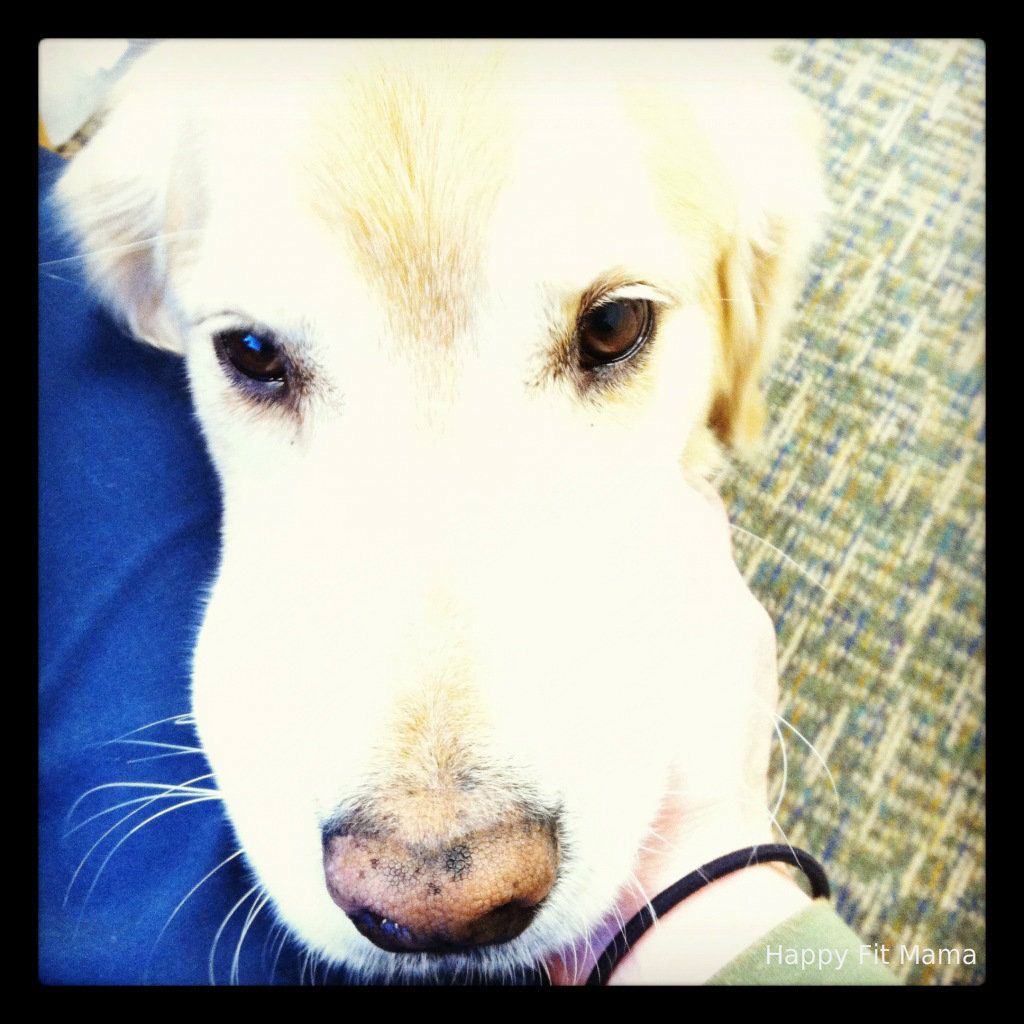 That's Kya. Isn't she adorable? She is a therapy dog and her owner is physical therapist that works in the building I do. She sat like this for a half hour while I did progress reports. Work is soooo much better with a cute little face around! 🙂
Big News!
Happy Fit Mama is now on Facebook! Please, please head on over and give my little corner of the universe a big thumbs up "Like." It will really make my day! Thank you! 🙂
I plan on using the HFM Facebook page as a place for everyone to share their progress when we start the Headstand Pose Challenge next week. If you are interested in the challenge, check back on Tuesday, May 1st for the kick off. It should be a lot of fun!
In other news, I'm in the Ambassador Spotlight on FitFluential today! If you aren't already, you really should be following FitFluential on Facebook and Twitter. Great information on workouts and healthy living are posted all the time from the Ambassadors. I've found some really good recipes and workouts.
Speedy in the Evening
Last night I decided to do my speed work on the treadmill after the kids went to bed. For some reason I've been enjoying doing tempo and speed work on Wednesday evenings rather than at 5 a.m. on Tuesday or Thursday. I always thought my energy was drained by 3 p.m. and didn't have it in my to do a hard workout.  Maybe I am an afternoon runner after all?
Here's how my speed workout looked: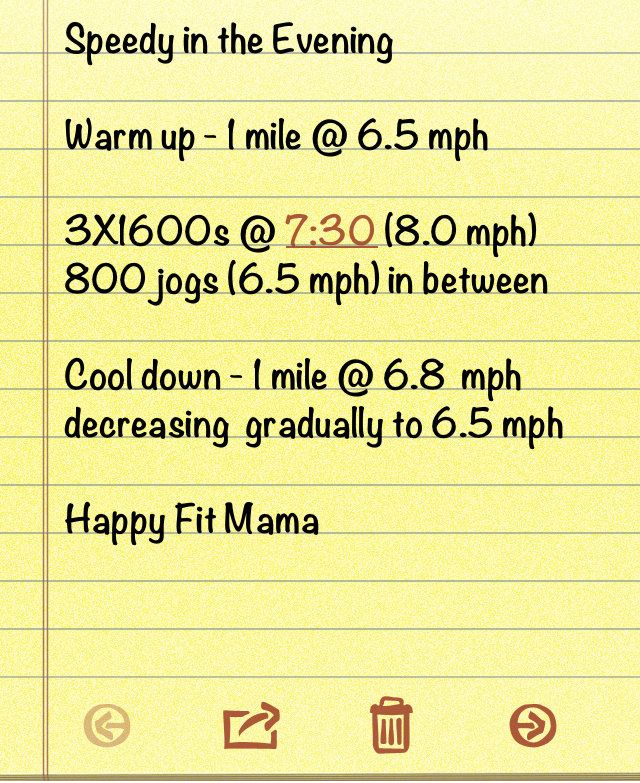 I got 6 miles in just over 50 minutes. It was one of those runs where everything just felt good. Well, except for the fact that my dinner was sitting like a rock in my tummy. Ugh!
Don't forget to stretch and foam roll!
Questions of the Day
Would you get more or less work done if you were allowed to bring your pet to work?
When is your best time to workout? Morning, afternoon, evening?