Today I was scheduled to do an easy 3-4 mile run.  I'm trying to get back into taking the kids with me.  Since Tuesdays are easy runs, there is no need to push on speed.  Although I am physically pushing a stroller and probably working harder than I am doing a tempo or speed work.
It's a beautiful day here.  The sky is a bright blue, no clouds, and no wind.  On the chilly side but still not bad if bundled up.  I decided we needed a change of scenery for our run so we packed up the BOB, snacks, and all our cold weather gear and headed to the beach.  We started off on a portion that has a paved bike path along the road.
I had my Garmin so I decided to run 2 miles and then loop around. We enjoyed the view.  How can you not love looking at this everyday?
We went by the Seacoast Science Center.  I knew they had a nice playground area so I thought I'd let the kiddos get out and run around.  They had a blast.  I did, too!  They ran.  I chased.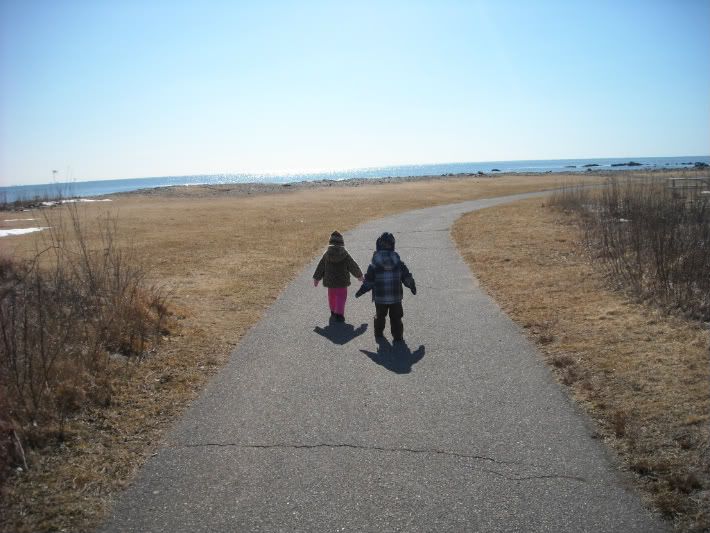 When L spotted the playground he hightailed it across the grass, chattering the whole way with excitement!  I had to pick up A to hurry to catch up with him!
By the time we made it back to the car, we were frozen popsicles but we were happy with exhaustion.  As I started the car, I noticed my Garmin.  I hadn't stopped it while we played and explored the park.  We actually ended up doing 5 miles!  This was a reminder to myself to have fun with running.  You don't always need to have a training plan.  Running doesn't need to have a Garmin or a watch to let you know your distance, time, pace.  Running is fun!  Why, as adults, do we forget that?  So I challenge you, on your next run, leave your watch, Garmin or training plan at home.  Run for fun and enjoy yourself!  The kid inside will thank you!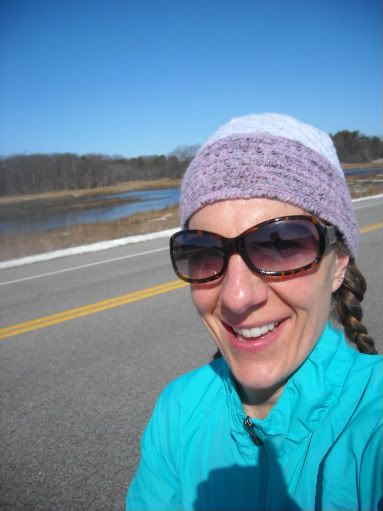 "We run, not because we think it is doing us good, but because we enjoy it and cannot help ourselves. The more restricted our society and work become, the more necessary it will be to find some outlet for this craving for freedom. No one can say, 'You must not run faster than this, or jump higher than that.' The human spirit is indomitable."
– Sir Roger Bannister
, first man to break the four minute mile