Hi there! How's your Tuesday going?
Did you get to watch the Boston Marathon yesterday? One word came to mind as I watched throughout the morning at work – STRENGTH!!! Every single runner showed an amazing amount of strength and endurance. Reading the recaps from some of the bloggers that I posted about on Friday left me with chills and tears. Bravo to all who ran. You have left all of us in wonderment and awe!
Tabata Treadmill Workout
I haven't done a Tabata Treadmill Workout in awhile so I thought I'd pull one together this morning for my run.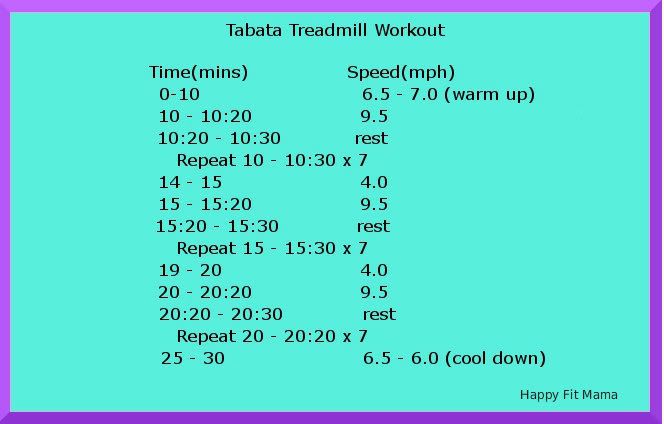 For the rest portions, I just jumped off onto the side rails.
Quick and dirty treadmill workout done in 30 minutes! I love it!
I'm linking up with Lindsay again for another edition of Tuesday Trainer.
This week it's all about the
core
. My contribution is a
Plank with Diagonal Arm Reach
. It's a basic plank with a nice twist to make it a little harder. If you were wondering what you should do for a workout today. This is it! Hit the treadmill for a little Tabata action followed up by core work. Perfect!
Also, check out my latest post at Breathe Magazine. If you are a runner looking for yoga postures to help with your aches, this article is for you!
Questions of the Day
Have you ever done a Tabata Treadmill Workout?
What's the fastest speed you've run on a treadmill?
Planks – forearms or hands? You should be doing them on your forearms! 🙂 Much harder!