Hey everyone!  It's Monday again.  Boo!  Why do the weekends go by so fast?  My weekend was about recovery.  I took it easy and am feeling much better.  Not 100% but at least 80%.
We had a nice little Saturday.  The sun was out, the skies were blue, and the temps were in the 40s.  We went for a little walk around town and stopped at the library.  The kiddos love it there!  So many books to look at, a giant dollhouse, gerbils, a large train set, and a fish tank.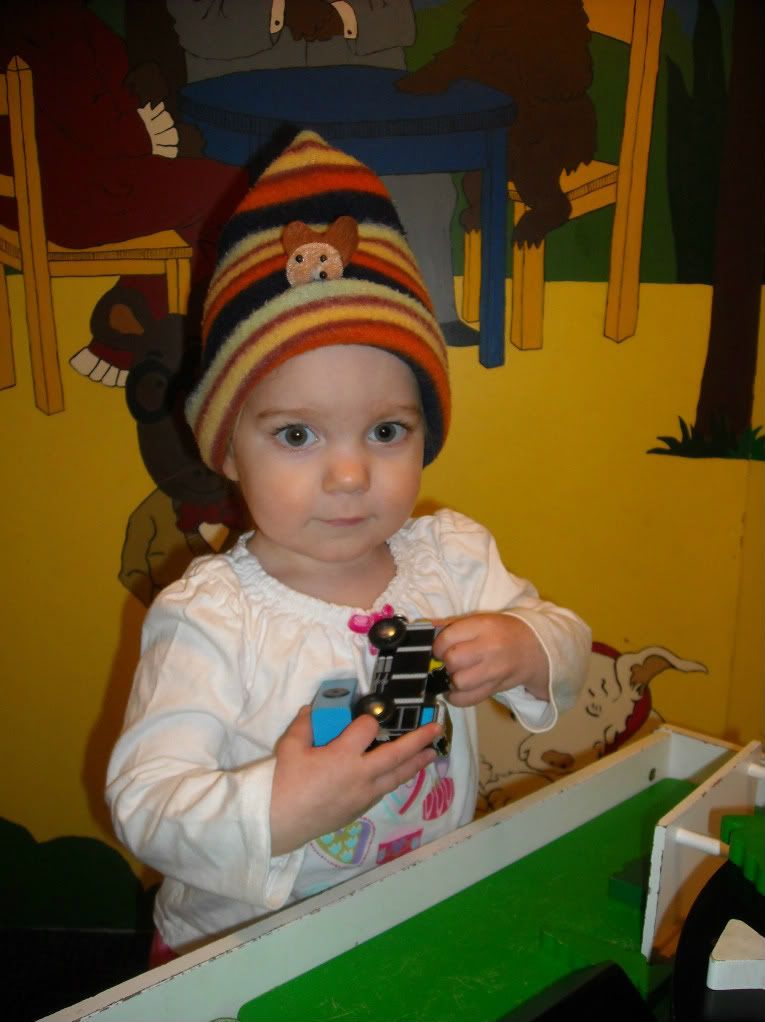 By the way, any Mamas out there with little girls?  Does she let you put things in her hair?  A will not allow barrettes, pony tails, pig tails, headbands for longer than 5 minutes(if that).  She rips anything right out.  Her hair is finally getting long all over and soon it will be getting in her eyes.  Any tricks in getting little ones to keep accessories in?  I have a feeling it will just take time!
When we were walking home, A fell asleep.  L on the other hand was fussing.  We were close to home so we decided to let him walk.  He actually was a big help and pushed the stroller the whole way home.
Needless to say, he crashed hard when it was nap time!  Mission accomplished.
For dinner on Saturday night, we were having Salmon and Brussels Sprouts.  The kiddos aren't fans of Salmon so I wanted to make something that they would eat, too.  They both love pasta so I thought of making a pesto to go with it.  There would have to be a lot of modifications because I didn't have any basil, pine nuts or parmesan.  After some searching on Google, I came up with an idea.
Spinach Pesto
Ingredients
approximately 3 cups fresh baby spinach
⅓ cup EVOO
¼ cup walnuts
2 garlic cloves
½ cup shredded mozzarella
salt and pepper to taste
Instructions
Blend all ingredients in a food processor till combined.
I wasn't sure how it would come out but it was really good.  L wanted to have a taste as I was making it.
Ron decided to join a new gym.  He has been wanting to get back in shape for awhile now so this is really good.  I'm so proud of him for taking this initiative.  🙂  We will now have to schedule our workouts around each others.  I went for a quick 4.5 mile run Sunday morning before he went to the gym.  I love running on Sunday mornings.  It's so quiet.  You don't see many people walking/running or even many cars.  The sun was still pretty low in the sky as I made my way around town.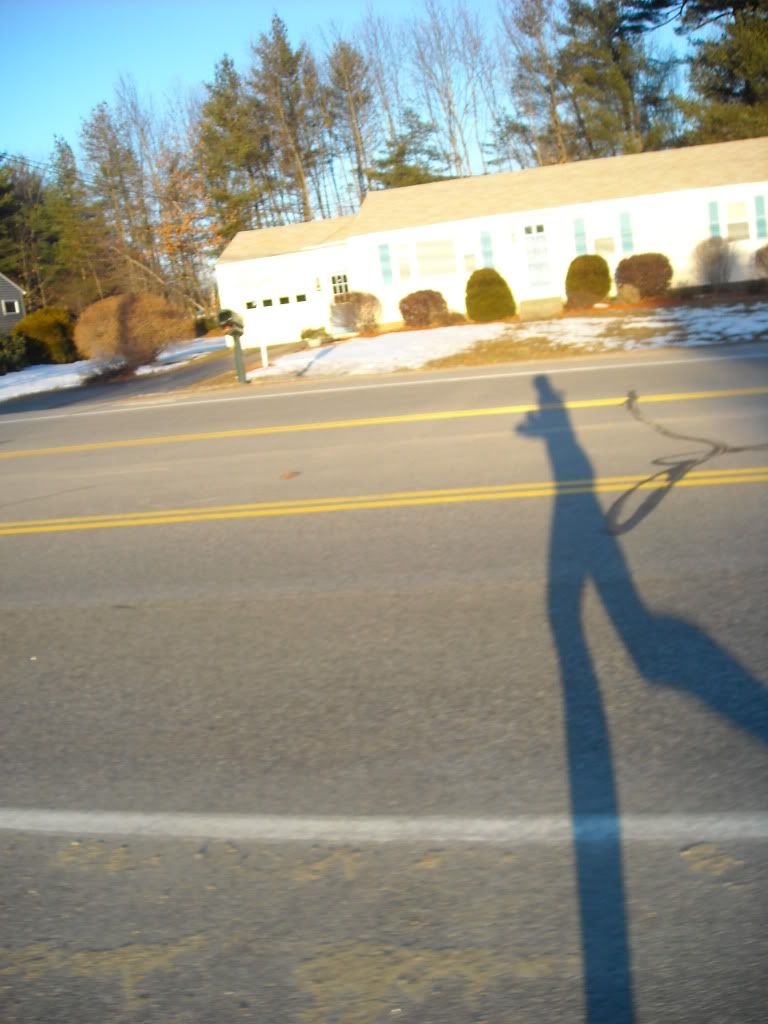 It felt really good to be running again.  I had wanted to go to Aerial Yoga or Barre but I didn't think my sinus' could handle inversions.  Next weekend for sure!