Last week one of my favorite bloggers, Amanda, posted a list of things that make her happy. In the process of writing the post, she became happy(ier).  So I thought I'd share my list of what makes me happy right now cause I could always use a little more happiness in my life! And really, couldn't we all? Like Sheryl Crow said, "If it makes you happy, it can't be that bad!"
My Happy List
My kids asking for big hugs and kisses.
Singing "You Are My Sunshine" every night before bed.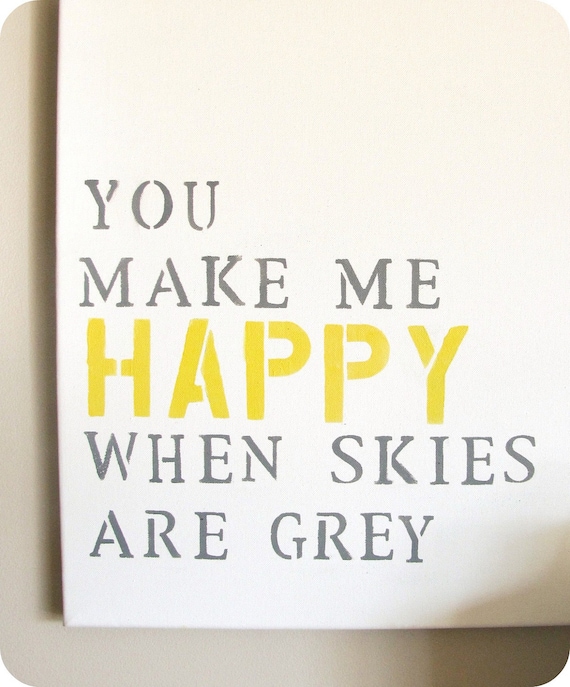 Bright blue Autumn skies
Running pain free
Alanis Morissette – Unplugged Jagged Little Pill. Rediscovered it on my computer and can't stop playing it.
Picking the kids up from daycare and hearing about their day all the way home.
Hot showers
The sound of rustling leaves as you walk along the sidewalk.
Hearing both of my kids sing any song even if it is 'Happy Birthday' over and over again.
Snuggling on the couch with the hubs after the kids have gone to bed and enjoying our alone time.
Baking
Warm sunshine
Holding hands
Having a training plan
Oatmeal
New running buddies
The ocean
Starting the day off with a sweaty workout
Feeling strong
Laughter. Lots of laughter.
Having both my kids put on my watch or race medals and proclaim "I'm running the race!"
Weekends
Freshly laundered sheets
Now it's your turn! What makes you happy? Feel free to comment or to spread the happiness with your own blog post.