Hello everybody!
It's midweek already. Wow! What happened to Monday and Tuesday?
A few weeks ago I posted about a woman in my yoga class who did a perfect headstand. I've never been able to even come close to doing one but I vowed then and there that I would do one. Have you heard about Janetha's Adventurous April Challenge at Meals and Moves? I'm thought this would be the perfect month to get out of my comfort zone and tackle this pose head on. I can't say I'm any closer to doing one but I thought I'd share a few tidbits that I've found that hopefully can help me (and you!).
Click here for a great article from Yoga Journal.
Headstand requires lots of core and shoulder strength as well as flexibility. Amy Cooper, a Iyengar-trained teacher, says that a really good indicator for a successful Handstand is the ability to hold Adho Mukha Svanasana (Downward-Facing Dog Pose) for between 30 seconds and one minute "without experiencing any pain in your wrists, elbows, or shoulders." (source)
Check! I've got that no problem. I can stay in Down Dog for 10 minutes or more with no pain.
Plank Pose is another test. If you can hold plank for "at least five breaths-10 or 15 is even better, of course-without sagging at the shoulders or hips." Cooper sees Plank as an invaluable preparation for Handstand because it lets you get used to bearing weight through your wrists and elbows, it can help you learn to keep your arms and shoulders buoyant instead of jamming down onto your wrists and upper arm bones, and it teaches you "to work your abdominal muscles against gravity and use your body as an integrated whole." (source)
Check! I've got that, too. I've worked my way up to holding plank for at least 1 minute on a good day.
So I should be able to do a Headstand, right? For me, it's the fear of being upside down and being injured. I start to panic that I'm going to fall over and snap my neck. That, obviously, is my biggest obstacle to overcome.
So I started practicing this sequence to help build up my strength and confidence in achieving headstand.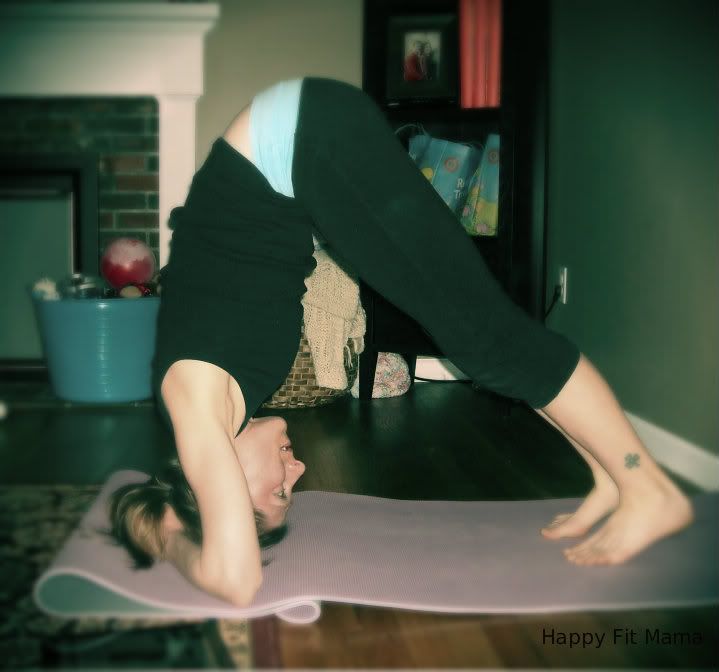 OK, I can see my feet, they are getting closer to my face. Now what???
This is actually a lot harder than it looks. I thought I'd have no problem with it but my arms and shoulders were on fire after less than one minute!
Alright. I'm ready! Let's do this!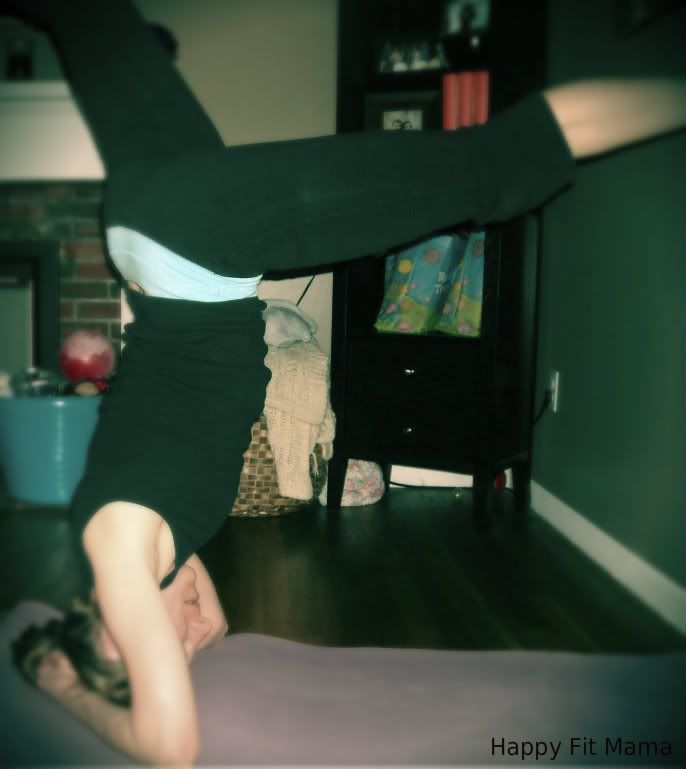 Ummm…not quite. I fell right over and landed flat on my back.
That was enough attempts for the day.
One day it will happen! 🙂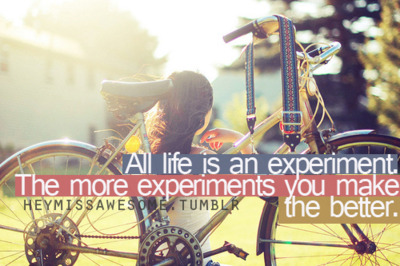 Questions of the Day
Are you able to do a Headstand?
When's the last time you did something that scared you?