Happy Friday everyone!
Any big plans for Easter?  Nothing big for us. We are planning on coloring eggs for the first time with the kiddos. Should be interesting. Two toddlers, eggs and things that stain everything in sight. I'm sure I'll have pink colored walls in my kitchen by the end of the weekend! Sandra from The Organic Runner Mom mentioned on twitter the other day a link to dye eggs the natural way. I had to look it up. Click here to see how easy it is to dye eggs with food you probably already have on hand. No kits needed! On a side note, the pictures are beautiful!
Spring Hiking Shape Up
I'm getting excited to hit up the hiking trails again. Last year we didn't get to do much hiking because we were still in the "Oh my God we have twins" stage. Everything revolved around nap time so there wasn't much room to allow for any hiking excursions. I'm hoping this year will be different. In previous years, before kids and when it was only Ron and I for Easter, we would do our first hike of the season that day. Maybe we'll get a little hike on a nearby trail on Sunday just to test the waters to see if we are ready.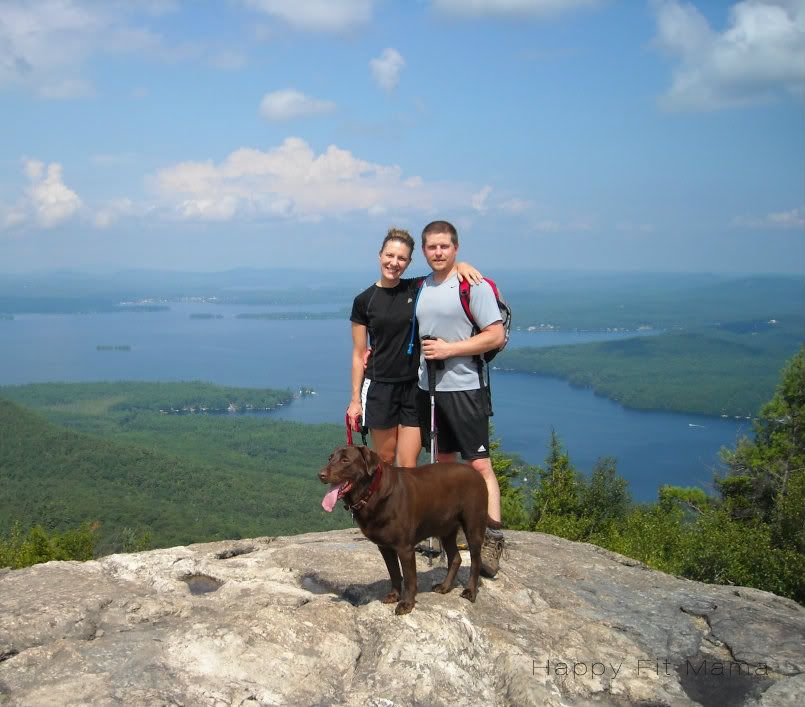 If you are thinking of hiking soon, here's a great exercise plan to build up your endurance, strength, and balance before you hit the trails. Nothing's worse than spraining your ankle 5 miles away from your car. So plan ahead!
Cardiovascular Endurance: If you are already an avid exerciser you may still need to build up your endurance.  Start by walking 30 to 45 minutes, 3 days a week, varying the incline. Plan a longer walk an additional day that involves more inclines (treadmill induced or outside).   Each week, increase the long walk until you're doing at least two-thirds of the distance of your first hike (about 31/2 miles if you'll be hiking 5 miles).
Strength and Balance:  Build balance and strength in your leg and back muscles to tackle hills. Do one to three sets of 10 to 12 repetitions, 2 – 3 days a week:
One-Leg Squats (targets front and back of thighs and butt). Balance on your left leg, bending your right leg behind you. Maintaining an upright posture, lower your body toward the floor by bending your left knee. Don't let your knee go over your toes.  Hold, then slowly stand back up. Repeat with the other leg.
Step-Ups/Step-Downs (targets front and back of thighs, butt, and calves). Place your left foot on an 8 to 12″ high aerobic step, then step up with your right foot. Next, step down in front of the step with your left and then your right foot. Turn to face the step and repeat, beginning with your right foot. To increase intensity, hold dumbbells at your sides.
Tree Pose  Shift your weight onto the left foot.  Bend your right knee. Reach down with your right hand and clasp your right ankle. Bring foot up and place against the inner left thigh.  Hands may stay at your hips, prayer position, or above your head like tree branches.  Hold for 1 minute.  Switch sides.
Shoulder Shrugs Stand with feet shoulder width apart.  Slight bend in knees to protect your back.  Arms at sides holding dumbbell in each hand.  Raise the shoulders as high as possible, and then lower as if saying "I don't know."  Do not bend elbows or move the body at all. 
Back Extensions (targets the lower back). Lie facedown with your arms folded and your hands under your chin. Keeping your feet and hips on the floor, lift your chin and chest about 3 to 5 inches. Hold, then slowly lower.
 Questions of the Day
Do you have a favorite Easter candy? Mine will always be Reese's PB eggs. Mmmm!
Do you have any Easter traditions?
Do you enjoy hiking?