Helloooo!
I decided I had so much fun last week at the WIAW party that I just had to try it again! Thanks to Jenn for hosting such a fabulous bash!
We are in the last week of April so the challenge is still upping the veggie intake for each meal or snack. You all know I love a challenge, right? Game on! My original idea was to not only feature what I ate but also what my twin toddlers had. I started the day off doing really well in photographing everyone's food. But by lunch, there were meltdowns happening left and right so pictures were not happening. Their food had to be ready 30 seconds  ago! I'm proud of myself for actually photographing everything I ate. I exhibited restraint and didn't tear into my food as soon as I saw it! 🙂
Breakfast
I usually have the same breakfast every morning. I love my oats! I try to think of other things to have but my body just craves it so I'm not going to fight it.
Our oats had shredded zucchini, carrots, cinnamon, chia seeds and bananas. Mine were a little different in that I made them with almond milk and added a scoop on peanut butter. I can't have oats without a nut butter!
Morning/Post Run Snack
If you love granola bars or Kashi GoLean Bars, you NEED to make these asap! Laura, from Mommy, Run Fast posted these last week and I knew I had to make them.
Seriously addicting Kashi PB Dark Chocolate Bars. We polished a pan off within 2 days. I'm making another tonight!
Lunch
I love mushrooms! Especially Portabella. Pair it with crusty Sourdough bread, marinara, feta and spinach and I'm in heaven.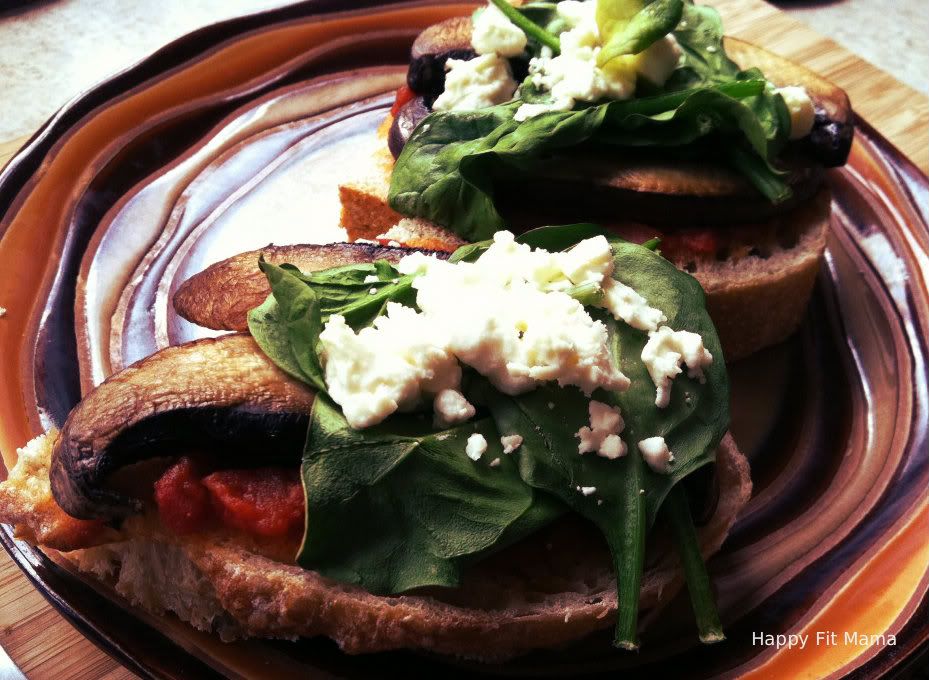 Afternoon Snack
I got a special delivery in the afternoon. My Foodie Penpals package arrived! I can't reveal everything till next week but I had to tear into this: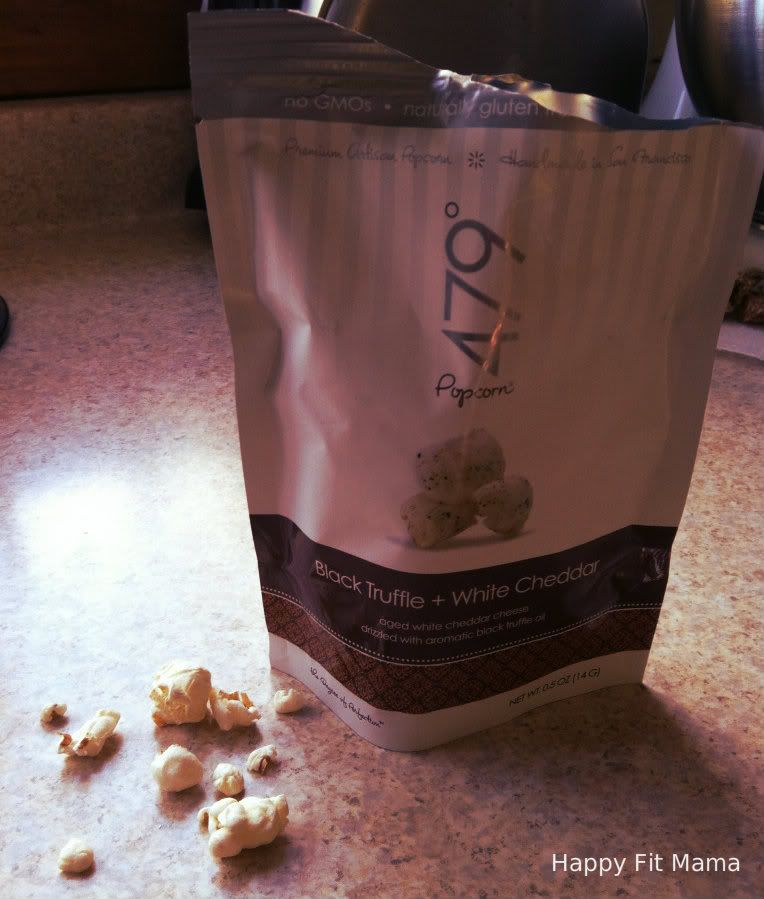 One word: DELICIOUS!!!
Dinner
Spinach, Squash and Rice Pie. I thought I had all the ingredients but ended up having to really improvise. It turned out really good but not the prettiest food to be photographed. If you are wondering, yes, I am trying to be like Popeye and eating spinach at every meal! I yam what I yam!
I actually ended up eating 2 of these since both kids decided they didn't want to eat. Oh well, their loss!
Question of the Day
What's your favorite vegetable?