Hello to all!
My 4th half marathon is in the books! I think I might need to start putting my goals out into the universe more often – I got my 1:50!  PR!!!  I'll give a full recap in tomorrow's post because I'm taking the rest of Sunday to relax. Oh, by the way, if you follow me on Instagram or on my HFM facebook page you probably have already seen this but I ended up wearing Option #1. You won't believe how many compliments on got on my Lululemon skirt. I felt so comfortable wearing it, too!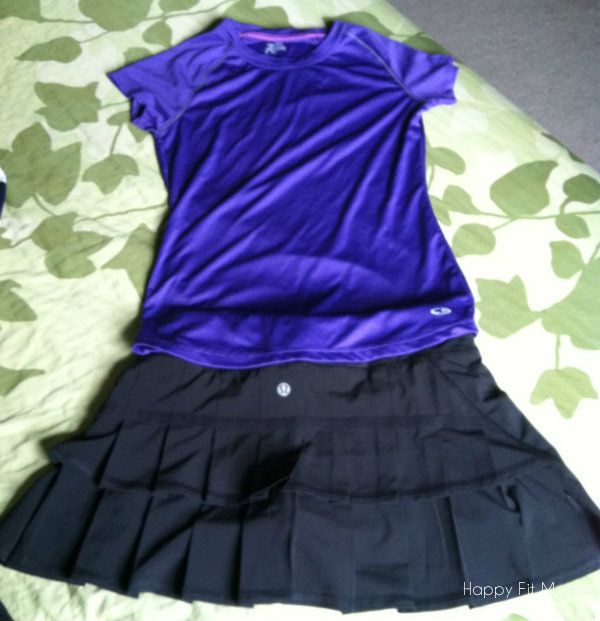 Headstand Pose Challenge – Week 2
How did everyone do last week practicing Dolphin Plank? I made it a point to try for holding it for at least 2 minutes in the morning and evening. I hope you are feeling stronger!
This week we are adding another move for the core since the core is really, well, the core of Headstand. Today I want you to start practicing Boat Pose in addition to Dolphin Plank.
Boat Pose is a great pose to strengthen all the muscles of the core. When the core is strong it helps with balance and posture. Obviously, balance is needed when you are standing on your head. 🙂
This week will be a big challenge for me, too. I'm not the biggest fan of Boat Pose. But I know we can all do it!
Door Knockers
I had a couple people request a picture of how to do Door Knockers. Here it is!
 Step 1
Step 2
Please ignore the poor quality picture and my messy look. It was a long day! 🙂