Hellooooo!
It's Friday! Wa-hoo! Is it me or did this week fly by?
Last week in New Hampshire, we had absolutely beautiful summer-like weather. Temps were in the 80s, sunshine and blue skies for days. We were even sleeping with the windows open! I scrambled to find short sleeves and shorts for the kiddos. Luckily I had stocked up on a few things during the end of summer sales last year. L had one pair of shorts and a few t-shirts and A had t's and skirts. I had planned on a shopping trip last weekend to stock up on warm weather clothes for all of us but then the weather turned more seasonably. It's now in the 40s and I'm freezing even with wool socks back on my feet.
While running in the gorgeous weather, I realized I needed to revamp my workout clothes, too. New season, new clothes right?  I've started drooling over new summer running clothes. Here's a few of my favorites that I'm going to be adding very soon!
Lululemon run:stuff your bra tank
source
I was just telling Ron that I needed something to hold all my gear while doing long runs. This is perfect and genius! It has 7 pockets to hold gels, keys, money, lip balm, whatever.
Wonder Wick It Tank and Printed Swift Zip Skort
source
This tank from Athleta is a great alternative to the Lululemon tank. It's got a pocket in the back so you can stash supplies. I also like the skirt. I love my running skirts and this one has a really cute print.
Lululemon run:pace setter skirt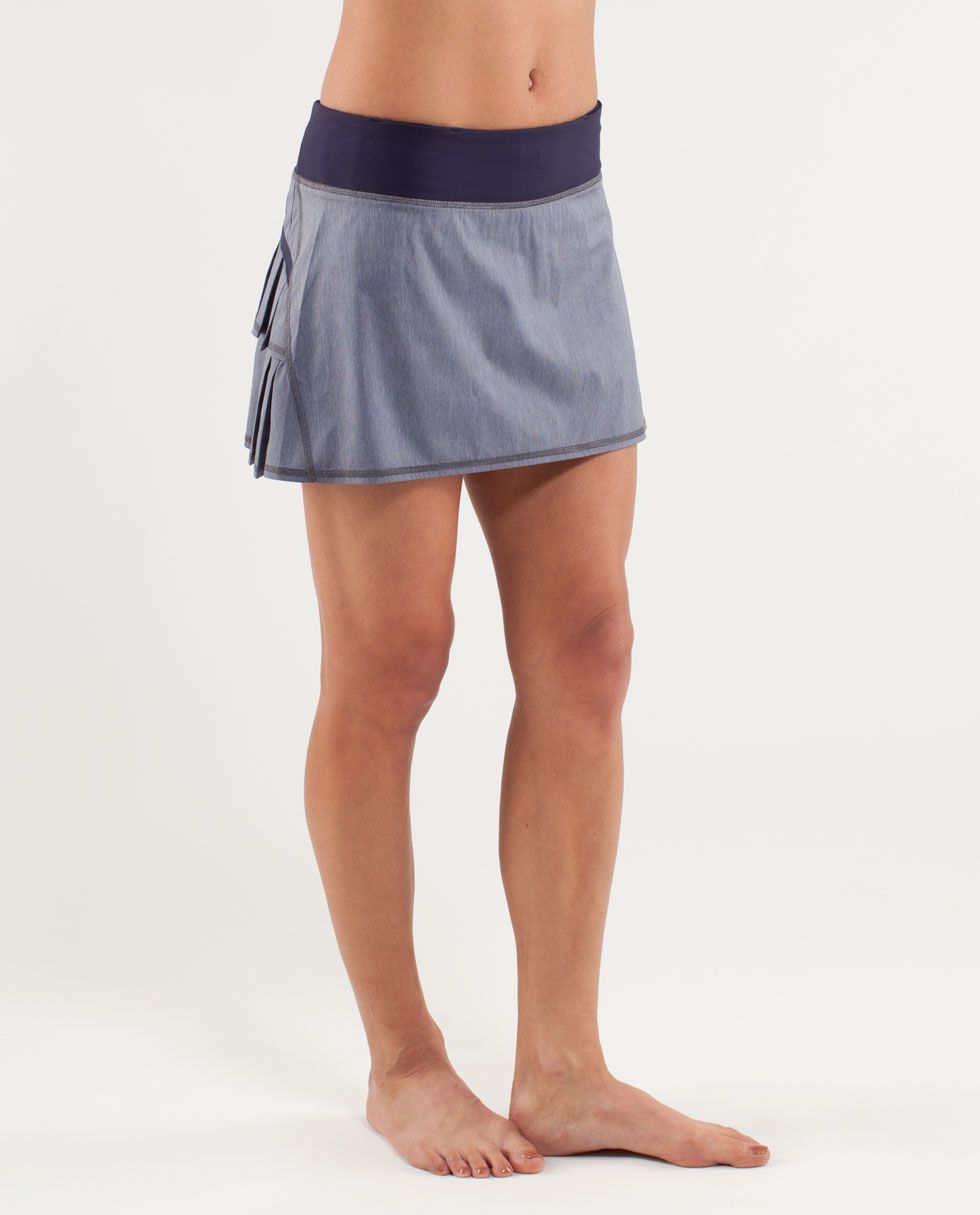 source
Another great skirt from Lululemon. The ruffles are so stinkin' cute! I always think Lululemon stuff is really cute but I don't want to pay that much money for clothes I'm going to sweat in. The Pace Setter Skirt is $58. The skirt from Athleta is $54. Both expensive but aren't all workout clothes ridiculously priced?
Oiselle
source
I just discovered this company and think their clothes are super cute! Oiselle was started by a runner who wanted a better selection of clothes to choose from. In her words, most shorts were "Too poofy, too baggy, too high-waisted, and all wrong in the color." I love this shirt! It's very hard to find running shirts with stripes or other prints. I like that this is something different than a plain tee. They also have a few with really cute sayings like this one:
source
Drymax Sport Socks
source
Nothing is worse than having sweaty feet while running. Hello blisters! I love Drymax Sport Socks. They keep my feet dry and comfortable. I've never had a blister and don't plan on starting anytime soon.
Don't forget to enter my giveaway for two Road ID's! You have until Sunday, April 1st at midnight. I'll announce the winners in Monday's post.
Have a great weekend! See you back here on Monday.
Questions of the day:
What are your summer essentials for working out/running?
Do you spend more money on workout clothes than "regular" clothes?